Owner and Senior Lawyer at Luther Law
Less than 2% of attorneys in the state of Florida are Registered Patent Attorneys. Our founder, Stephen Luther, is proud to be one of the few. For the last 20 years, he's helped clients defend and protect their intellectual property ("IP") rights, solve domain name disputes, negotiate contracts, solve information technology problems, and pursue IP litigation.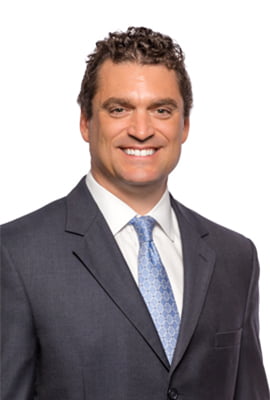 + University of Georgia School of Law, 1997-2000
+ Auburn University, 1991-1995
+ Luther Law PLLC, 2020-Present
I represent everyone from large corporations to startup businesses and solo inventors. For nearly twenty years, I worked at Florida's largest boutique intellectual property firm doing litigation, copyright, and trademark registrations and IP and technology transactional work. Let me bring that experience to work for you at Luther Law.
+ Allen, Dyer, Doppelt & Gilchrist, P.A., 2001-2020
An associate attorney from 2001 – 2008 and then a shareholder from 2008 – 2020.
+ University of Florida Levin College of Law, 2012-2016